Supravox
Classic series
Its objective, to maintain the philosophy of SUPRAVOX, full range driver units and high efficiency. We work still to widen the useful bandwidth for a highest efficiency possible, while unceasingly improving the definition, the quality and the linearity. Diameter 135 to 380 mm, the audiophile can satisfy its passion.
This driver unit uses the same cone that the 165LB, but the suppression of the center dust cover allows for a more free bass register, while the additional aluminium phase plug allows for a better spacialisation of the midrange. Its ideal usage is in a two-way speaker covering the low and midrange frequencies up to 2,5Kz to 8kHz where a tweeter should be added to cover the higher frequencies.
The 165 GMF loads into 26L tuned at 65Hz, for a cut-off at 75Hz. A PVC vent diameter 80mm by 4,2cm.
Associated with a passive low pass it can be " overdriven " in 45L tuned at 60Hz, for a cut at 60Hz. A PVC vent diameter 100mm by 4cm.
Frequency response in 1/3 octaves, dBspl/1m/2.83V at 0° and 30°.
Time depreciation.
   Sensitivity curve.
SPECIFICATIONS
| | |
| --- | --- |
| Efficiency : | 96dB |
| Bandwidth : | 60Hz-10KHz |
| Impedance : | 8Ω |
| Power : | 35W |
| | |
| --- | --- |
| Suspension : | 5 paper pleats |
| Linear excursion : | 6mm |
| Magnet diameter : | 96mm |
| Magnetic field : | 1.4 T |
| Diameter HP : | 185mm |
| Frame thickness : | Alu 10mm |
| Diameter fixation : | 175mm |
| Diameter drilling holes : | 160mm |
| Depth HP : | 85mm |
| | |
| --- | --- |
| Fs : | 64Hz |
| Re : | 5.5Ω |
| Qts : | 0.39 |
| Qe : | 0.42 |
| Qm : | 6.2 |
| Vas : | 40 L |
| Bl : | 5.6 |
| Cms : | 1 |
| Mms : | 5.5 g |
| Sd : | 165 cm2 |
Share
Regular price
Sale price
€299,00
Unit price
per
Sale
Sold out
View full details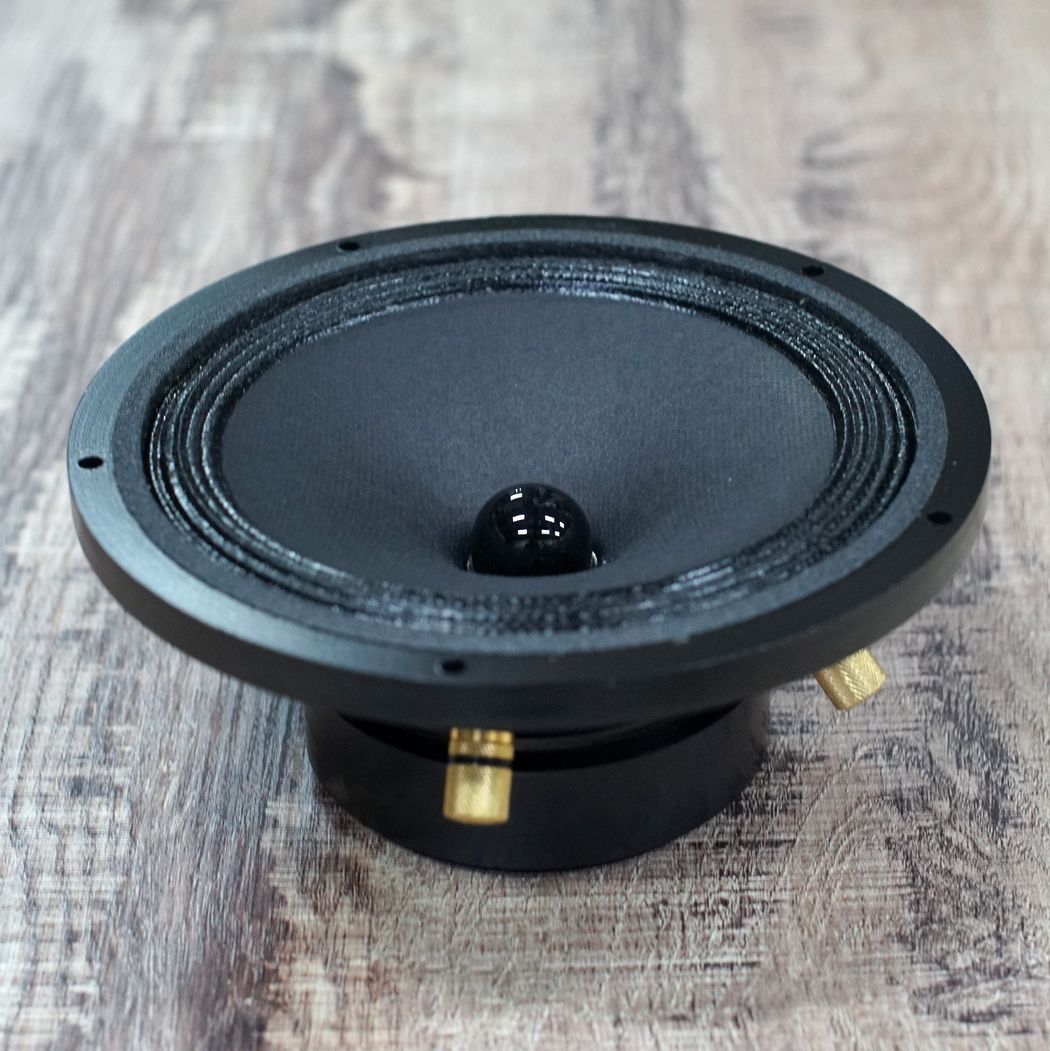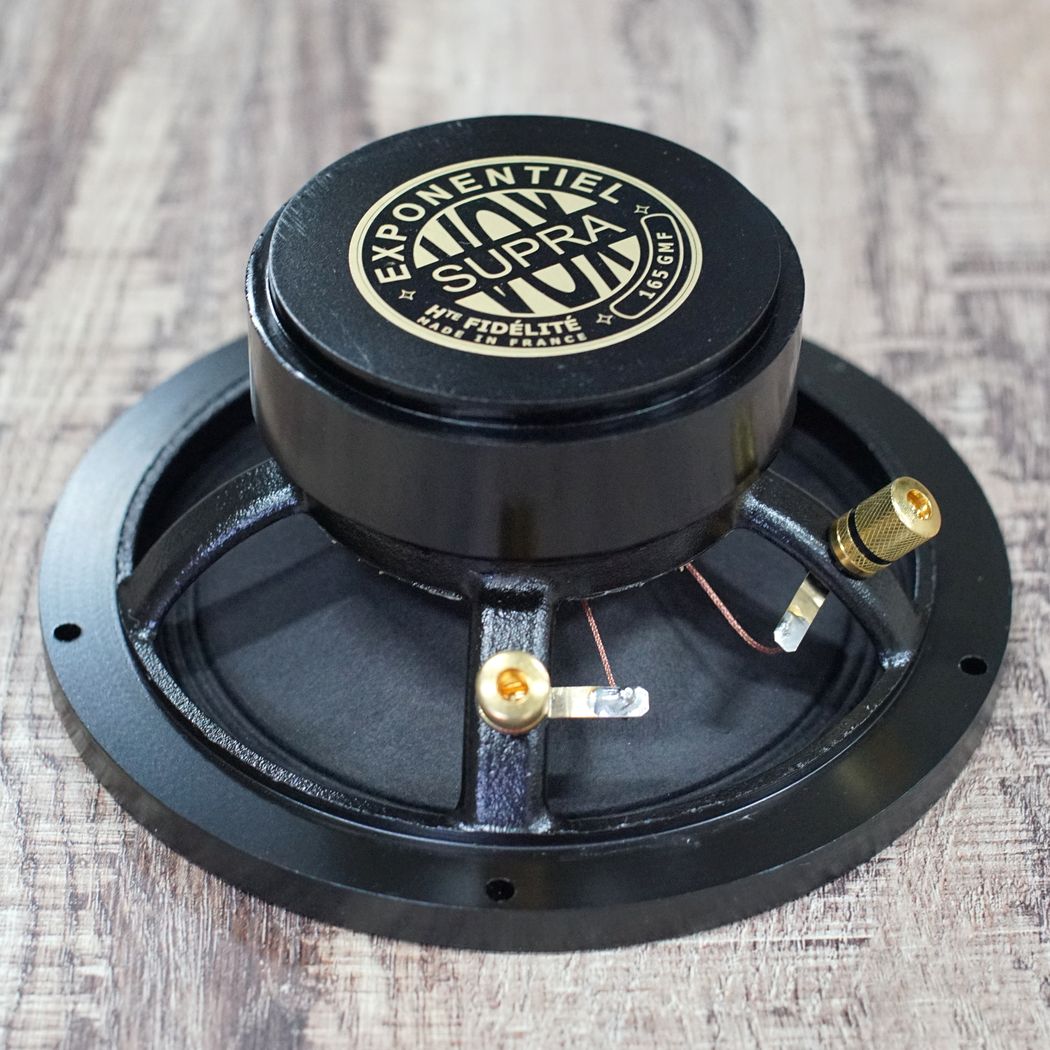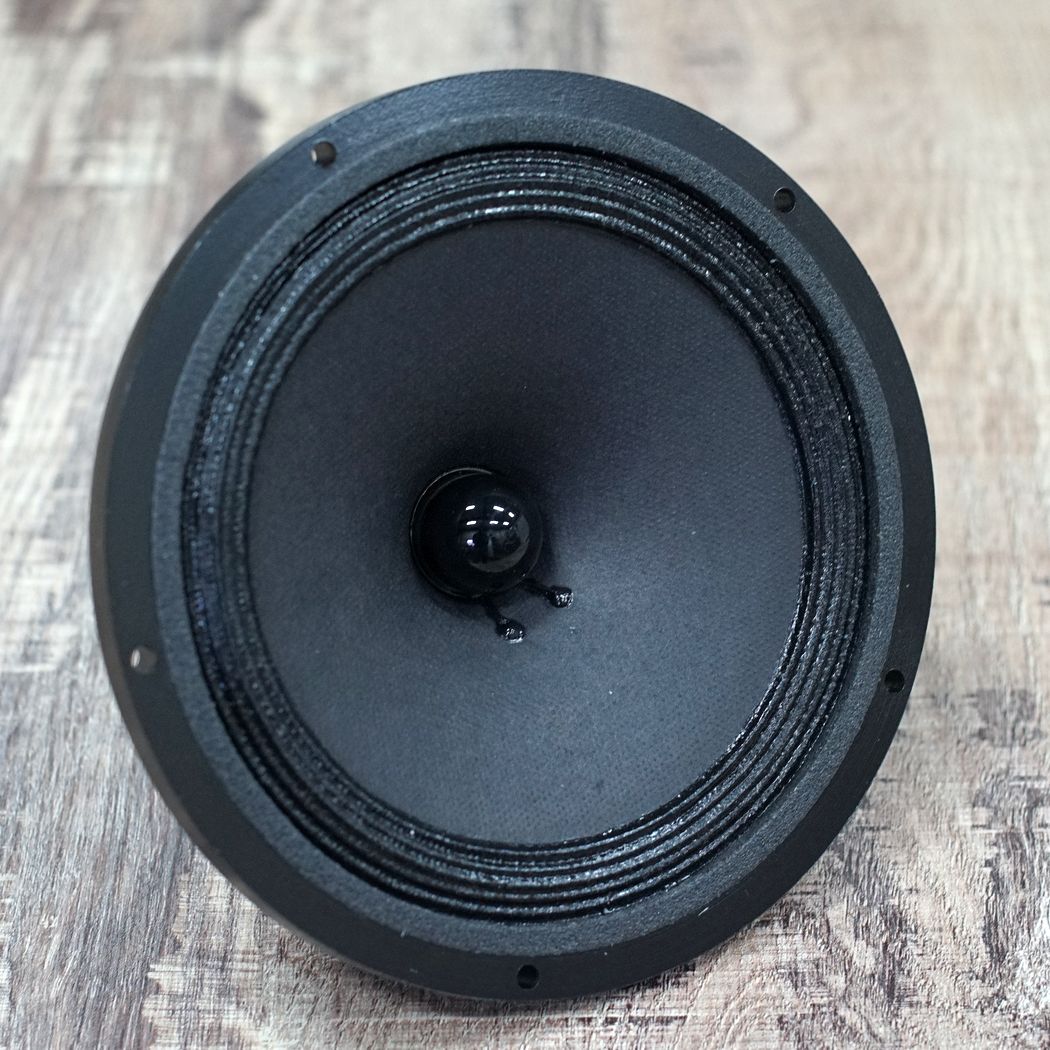 Contact-us for more information