Supravox
Alnico is the oldest type of magnet, along with Ticonal. It is more sensitive than others to demagnetization, but a rigorous study of the magnetic system makes it possible to fully exploit its qualities: high magnetic force, which is almost insensitive to temperature rise, with a limit of use of 450 °C.
Flagship model of the Supravox range the 215-2000 has been thoroughly reviewed.
The new Alnico motor, developed under FEA software, changes from a ring-type configuration to a one-kilogram central core of Alnico5. This arrangement makes it possible to capture 100% of the energy of the magnet. The magnetic field reaches 1.4T in the 8mm gap.
The new pole profile brings better symmetry to the Bl(x) curve, with an excursion of 2.9mm, and generates less distortion.
This new magnetic assembly, powerful but compact, releases the rear wave of the loudspeaker.
The moving assembly has been reviewed, we have brought a new treatment to the cone.
All of this work allows us to retain the qualities of transparency and dynamics, with an even better tonal balance and significantly reduced distortion.
TECHNICAL CHARACTERISTICS
| | |
| --- | --- |
| Efficiency : | 98,5dB |
| Bandwidth : | 45Hz-18KHz |
| Impedance: | 6 o'clock |
| power max. RMS : | 35W |
| | |
| --- | --- |
| Suspension : | 5 ply paper |
| Linear excursion: | 2.9mm |
| Magnet : | Alnico |
| Magnetic field : | 1.4 T |
| HP diameter: | 224/237 mm |
| Basket: | Aluminium |
| Mounting hole distance: | 227 mm |
| Enclosure drilling diameter: | 212mm |
| HP depth: | 157mm |
| | |
| --- | --- |
| Fs : | 65Hz |
| Re : | 4.1Ω |
| Qts : | 0.57 |
| Qe: | 0.61 |
| Qm : | 8 |
| Vas: | 52 L |
| Bl : | 4.64Tm |
| Cms : | 0.75 |
| Mms : | 8.1 g |
| Sd : | 222.3 cm2 |
Share
Regular price
Sale price
€1.519,00
Unit price
per
Sale
Sold out
View full details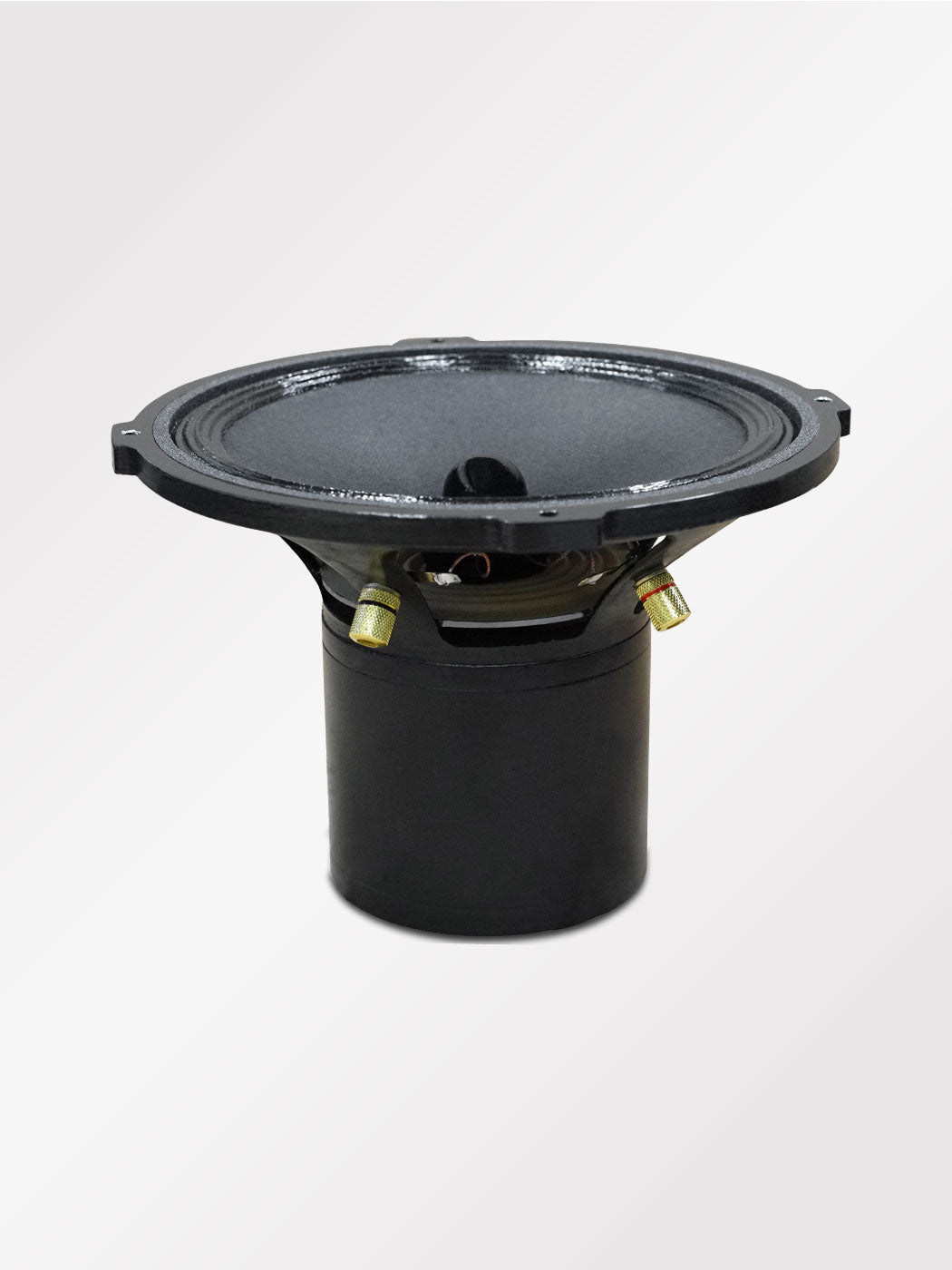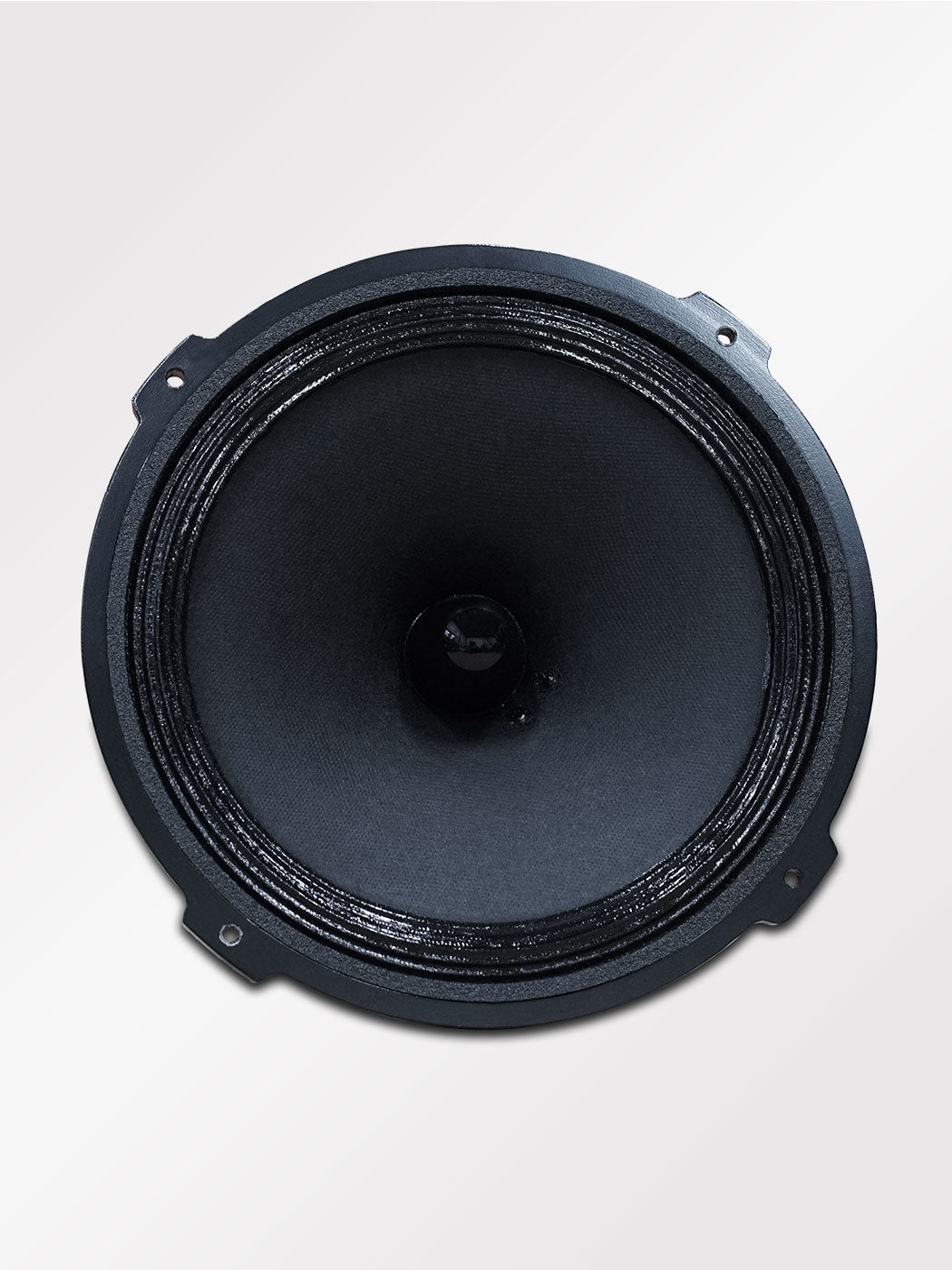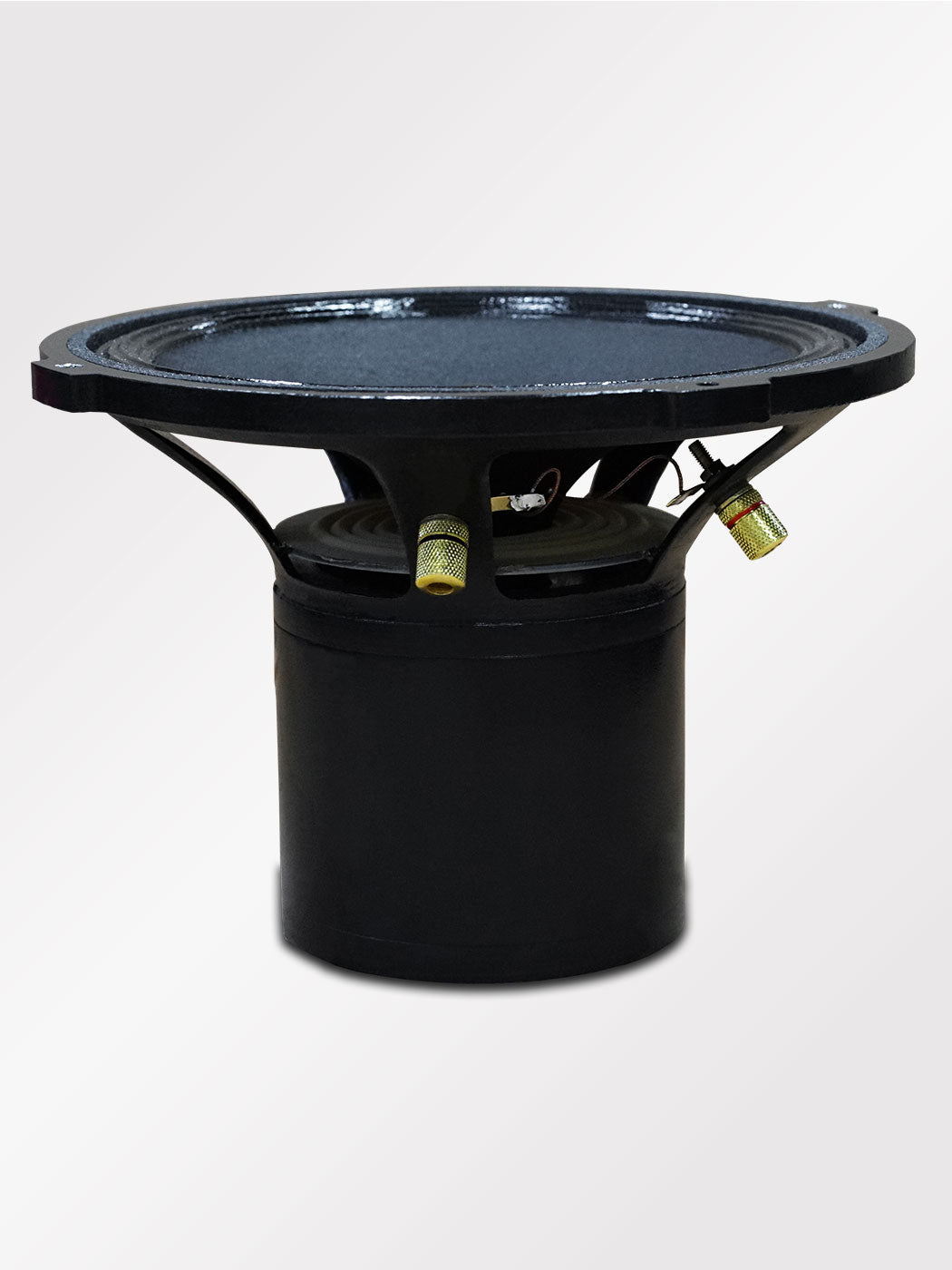 Contact-us for more information